Schedule
PIETER AMPE + CAMPO: SO YOU CAN FEEL
Tickets
Podium
BANG! FESTIVAL CURATED BY SACHLI GHOLAMALIZAD
Tuesday 08 November 2016
Ouverture des portes : 19:30
Price : € 5 (red) / €10
Location : De Markten - WITTE ZOLDER Plan
After a series of duets and a quartet, dancer and performer Pieter Ampe is going solo. He immersed himself in a world of transformations, an environment where standards are continuously shifting and blurring, where emancipation and sexual and emotional energy go hand in hand.
Are we aware of how others perceive us? Which energy do we emanate through our bodies? Do we need to be liberated? Pieter Ampe will find out. The chance that he will seduce you with grand gestures is very real, but the regained sensuality could be no less externalised by subtle hip movements. In any case, it is a solo performance to eagerly look forward to: the coming of age of a man and his body.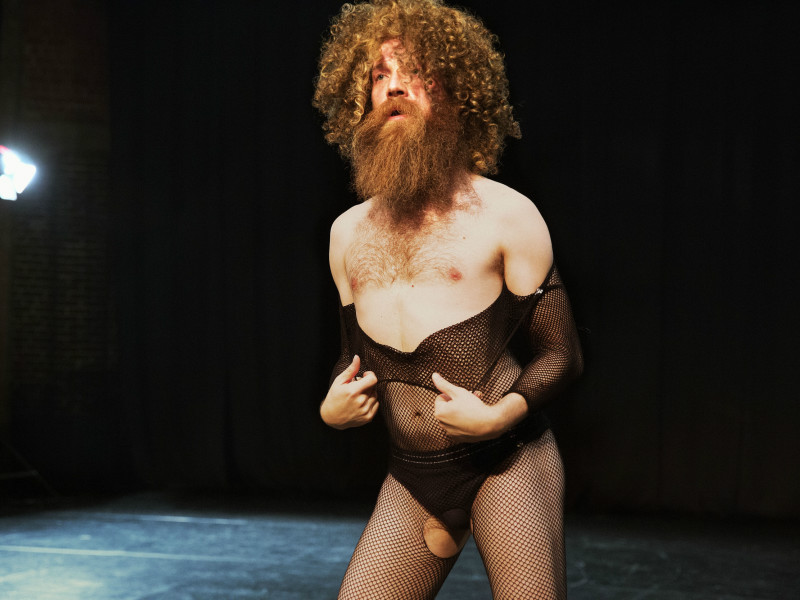 © Phile Deprez
CREDITS
by & with Pieter Ampe music Jakob Ampe outside eyes Jakob Ampe, Pol Heyvaert, Laura Eva Meuris & Femke Platteau coaching Alain Platel & Sarah Thom technical Piet Depoortere
 START: 20:00
 Org. KultuurKaffee and De Markten
With the support of HuisvandeMens Brussel
 Free for Subbacultcha!members



In the autumn of 2016, theater maker Sachli Gholamalizad (A Reason To Talk / (Not) My Paradise) will be the curator of KultuurKaffee's BANG! Festival.
The Iranian-Belgian actress has dedicated the entire festival to the theme 'Fernweh'. Fernweh is a word, borrowed form German, describing a kind of melancholy yearning.
During BANG! Gholamalizad will be highlighting artists who are seeking something else, something higher, something lower, ... even something closer by.
Longing is at the heart of it all.